Secure Solutions for Receiving Any Trucked-In Waste
---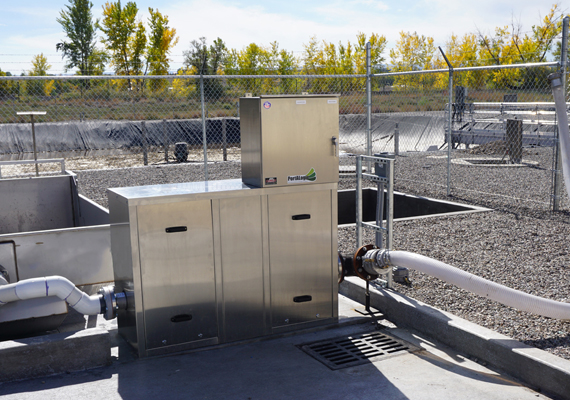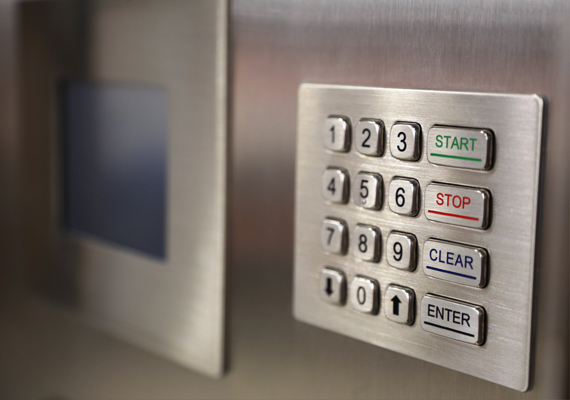 Product Features
---
Secure Hauler Login
Haulers access the station using a reloadable swipe card and PIN number. Only permitted haulers in good standing can use the station.
Durable & Tamper-Proof
Stainless steel, lockable doors, tamper-proof card reader/keypad
Simple to Use
Display prompts guide haulers through transaction
Controls Access to Valve
Metered valve in base opens only to permitted haulers
Temperature Controlled
Optional air-conditioning or heating means Portalogic stations outperform even in extreme climates.
Customizable Models
Multiple customizable models make Portalogic stations ideal for any location, including curbside and unattended sites.
Stations for All Wastewater Types
Septage, fats-oils-grease, frac water, sludge, leachate... our stations can be configured to accept any type of wastewater.
Multiple Payment Methods
Our stations support multiple payment methods, like credit card, reloadable swipe card, RFID readers, and mobile account management.
Complimentary Software
Any purchase of supporting Portalogic stations comes with free installation of our Portalogic waste management software on any number of PCs.
Models
---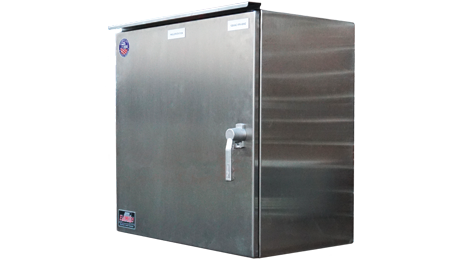 DS-200
length: 24" width: 14" height: 24"
The DS-200 waste dump station is tamper-proof and simple for haulers to use. This station provides secure hauler access by PIN or swipe card.
It is an outdoor rated, wall or strut mounted enclosure that offers total flexibility. The DS-200 can interface with and control remote devices such as valves, meters, scales, gates, and many more.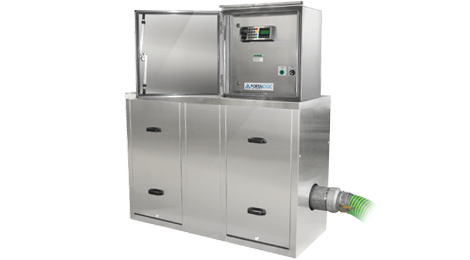 DS-25
length: 60" width: 24" height: 68"
The DS-25 waste dump station is secure, controls the valve, and provides metering.
This station has all the functionality of the DS-200, but also includes a mounting enclosure which houses a fast-acting inlet valve and flowmeter. A simple turnkey receiving system.
DS-82
length: 82" width: 51.5" height: 67.5"
The DS-82 waste dump station is the complete solution for waste receiving.
This station has all the functionality of the DS-200, but also includes a full walk-in type enclosure for added temperature and security control. Enclosed are full pH monitoring systems, samplers, and much more. A complete turnkey receiving system.
Options
Solar Powered
Stations can be powered by solar energy for remote installations
Cold Climate Package
Heaters, insulation, and heat tracing can be added to protect the station in cold climates
Hot Climate Package
Air conditioners and sunshields can be added to protect the station in hot climates
Gate/Door Control
The station can interface with automatic gates and doors if needed
Station Operation
Step 1
Hauler connects truck to inlet and turns the switch to "Start"
Step 2
Hauler uses swipe card or enters PIN
Step 3
Hauler follows display prompts and enters information such as waste type
Step 4
Inlet valve opens, "System Ready" light illuminates, and hauler discharges
Step 5
Hauler turns the switch to "Done" and a receipt is printed detailing the transaction